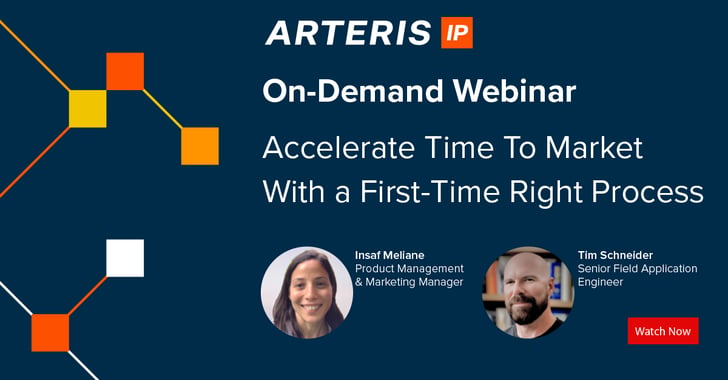 Accelerate Time To Market With an IP-XACT-Based First-Time Right SoC Integration Process
To accelerate the design of complex SoCs, Arteris provides a solution that streamlines and shorten the integration process. It is a single-sourcing environment with an automated design flow that avoids effort and duplicity of design work, ensures traceability, and keeps all design teams in sync, collaborating effectively to abbreviate SoC development cycles while mitigating design risks.
What You'll Learn:
How to define your own design flow using Arteris methodology for a faster, less risky SoC integration approach.
How to enable your design teams to be more flexible in adapting to constantly changing customer requests and design changes.
How to handle the life cycle of design, making the most of the engineers' expertise to improve productivity and achieve first-time-right projects.
Explore the webinar and learn how our solution helps to empower design teams with the tools they need to get to market faster with better quality designs so they can spend more time dreaming up what comes next.